Columbia County School District Educators' Emporium
over 2 years ago
A Columbia Public Schools Foundation Project
Columbia County Public Schools Foundation
over 2 years ago
Columbia County Public Schools Foundation, Inc. Board
Barbara Cheesman
Cessie Cothran
Morgan Ellis
Dottie Knight
Martha Maxwell
Dianna Swisher, Director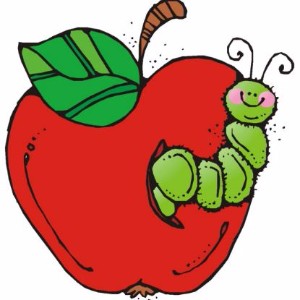 What is The Columbia County Public Schools Foundation, Inc.?
The Foundation is a tax-exempt, 501 (c)3 not for profit organization with the sole purpose of raising funds to support and enhance Columbia County School System programs. The Foundation is governed by a volunteer board of directors with oversight from the Superintendent and the Columbia County School Board.
Email for further information: swisherd@columbiak12.com

Volunteer Opportunities
over 2 years ago
The mission of the Community ABCs (Assistants in Basics Curriculum) program is to enhance the quality of instructional services provided for our students through the use of parents, school volunteers and business partners. The heart of the Columbia County Public School System's strength rests in the human resources available within our North Florida community.
Our goals are to:
-Provide an opportunity for interested community members to become directly involved with Columbia County Schools
-Strengthen school/community relations through direct volunteer participation
-Enrich student's curriculum, broadening their awareness and experiences
-Provide individualized education assistance to students
-Reinforce lessons taught in schools
-Assist school personnel with non-instructional tasks and duties
-Enhance all aspects of the educational process.
How do parents, family or community members become volunteers in the Columbia County School System?
1. Complete an ABCs Volunteer Application (renewable yearly). The application may be picked up at your child's school, Columbia County School District Administrative Complex or accessed on-line at this website.
2. Be School Board approved. (If you are a Columbia County School Board employee, you must complete an application for record keeping purposes, but you do not need to be Board approved since you have already been approved and fingerprinted as an employee.)
NOTE: Chaperoning field trips is a form of volunteering, therefore if you plan to chaperone a field trip, you must have a completed Board approved volunteer application on file at your children's school.
3. Participate in a volunteer orientation. This may be done in a large group setting or one-on-one with the school-based volunteer coordinator or with me in my office.
4. Criminal history checks will be administered on all applicants.
Youth Motivator Mentor Program
over 2 years ago
Youth Motivator
A Youth Motivator is a special type of school volunteer. A Youth Motivator is an individual committed to helping a student, identified as a potential dropout, get his/her life (academically, socially, mentally, and physically) back together. He/she is committed to expending the time and energy necessary to put the student on the right track. The role of the Youth Motivator is multi-faceted. A Youth Motivator is a role model, and most of all, a friend to the student.
Job Description
Title: Youth Motivator
Purpose: To reduce the potential of a student dropping out of school.
Responsibilities:
The Youth Motivator will work with the student to develop goals for his/her personal life, help with
homework and encourage attendance. The Youth Motivator will become a role model for the student. Finally, the Youth Motivator will help the student appreciate the importance of education, both personally and professionally.
Commitment:
The Youth Motivator will be matched one-to-one with a student. He/she will meet with student at least once a week for 30 minutes and will work in the school during the school day for at least 12 weeks.
Training:
All Youth Motivators must attend a training session. When necessary, additional individual preparation can be arranged. School personnel will be available to give on-the-job advice.
Vision Statement
* The Governor's Mentoring Initiative is an effort to recruit Floridians to become mentors and make
a difference in the lives of Florida's youth.
* This initiative is not a program, it is a process to change the way we involve ourselves in helping
those around us.
A Special Bonus for State Employees
* Because the Governor places a high value on mentoring, there has been a change in the administrative leave rule.
* State employees are now allowed to mentor one hour per week and use administrative leave to get involved.
A Child that is Mentored is:
*52% less likely to skip school.
*27% less likely to begin drinking alcohol.
*46% less likely to start using drugs.
*33% less likely to engage in a fight
Take Stock in Children
WHAT:
Take Stock in Children is an extraordinary program for improving the lives of deserving, low income, at-risk children in Columbia County. Take Stock provides an opportunity to earn a two or four year, pre-paid tuition scholarship, two years at Lake City Community College and two years at a public, state university. Students sign an agreement to stay drug and crime free, make good grades and stay out of trouble. Take Stock gives caring citizens the chance to contribute to a local child's scholarship fund and/or serve as a child's mentor.

WHY:
More than 54% of Columbia County school age children live in or near poverty.

WHO:
Columbia County Take Stock in Children is a partnership between the Columbia County School System, Columbia County Public Schools Foundation and the Lake City Community College Foundation and is supported by many contributors.

HOW IT WORKS:

*Eighth grade students who meet the income guidelines for free or reduced lunch are eligible to apply during the Spring of their eighth grade year. School selection committees choose the recipients. The scholarships will be awarded at Fort White High School, Lake City Middle School and Richardson Middle School, based on student population and the amount of funds raised. Children who may not qualify for the Florida Bright Futures Scholarships are targeted.

* Scholarship students are assigned a mentor to motivate and support them.

* Students must agree to stay drug and crime free, maintain good grades and good citizenship.

*Take Stock in Children purchases a Florida pre-paid tuition plan for the student.

FUNDING:
Donors include corporations, small businesses, individuals, school board employees, LCCC employees,
civic clubs and community organizations. Scholarship contributions are matched dollar for dollar through the Florida PrePaid Foundation.

The Columbia County School System YOUTH MOTIVATOR Volunteer program is designed to reduce
the potential of a student's dropping out of school.

The Youth Motivator helps the student appreciate the importance of education, both personally and professionally.

For further information, contact:
Dianna Swisher, Program Coordinator
(386) 755-8041